Recently, I've been going through some old blog posts that I wrote. Did you know Ten Feet Off Beale will be four years old this summer?! That's nuts. Anyways, I was reading some old posts and stumbled across one titled I Love Memphis. At this point I had only lived in Memphis about a year and a half and was falling head over heels in love with this city... and with my tour guide (who is now my husband).
I copied that post here exactly as it was (pictures, graphics, and all) so you can read what I wrote in January of 2012. When you see things in italics like this, those are notes I added just now.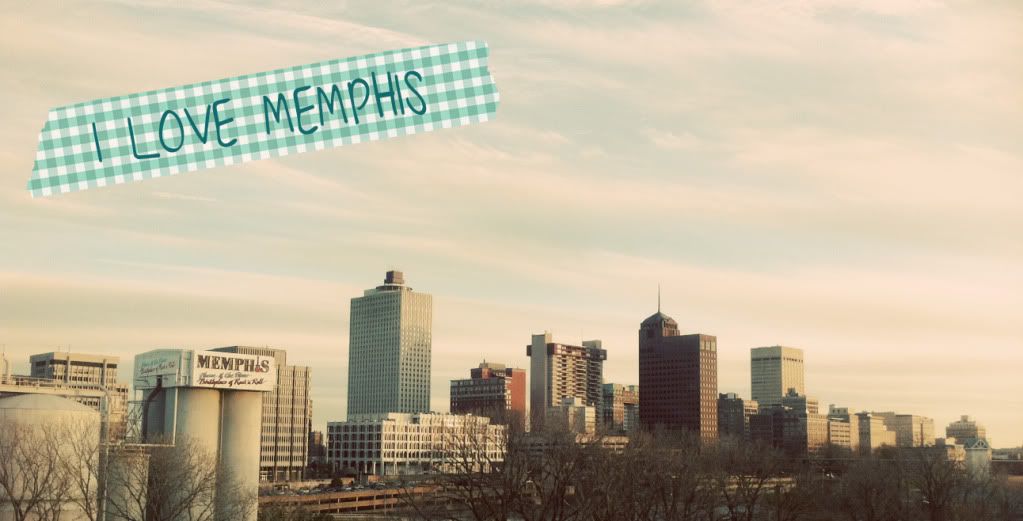 How often do you spend a day exploring the city you live in? Memphis isn't a large city, but there's so much to see and do here. We took advantage of the sorta warm January weather and went sight-seeing.
First off, look this picture!! That Memphis sign to the left is no longer there!!! Also, at the time of this post, I didn't work at Raymond James yet which is the brown building a little to the right of center. I would start working there only a few months after I wrote this post.
We started at the University of Memphis. This is where Jeremy went to school. I like seeing the buildings he spent time in and hearing the stories about going to college at a school like Memphis. It's so so much bigger than Villanova but there are still some aspects that are similar. It's fun being able to walk around a college campus.
Levitt Shell is located in Overton Park which is right by the Memphis Zoo. It's an extremely old amphitheater. It's important to the city though because Elvis once performed here. I believe today there are concerts and things here during the summer.
Yes, there are definitely concerts... we actually have been to a few. Little did I know this would also be the exact place Jeremy would propose.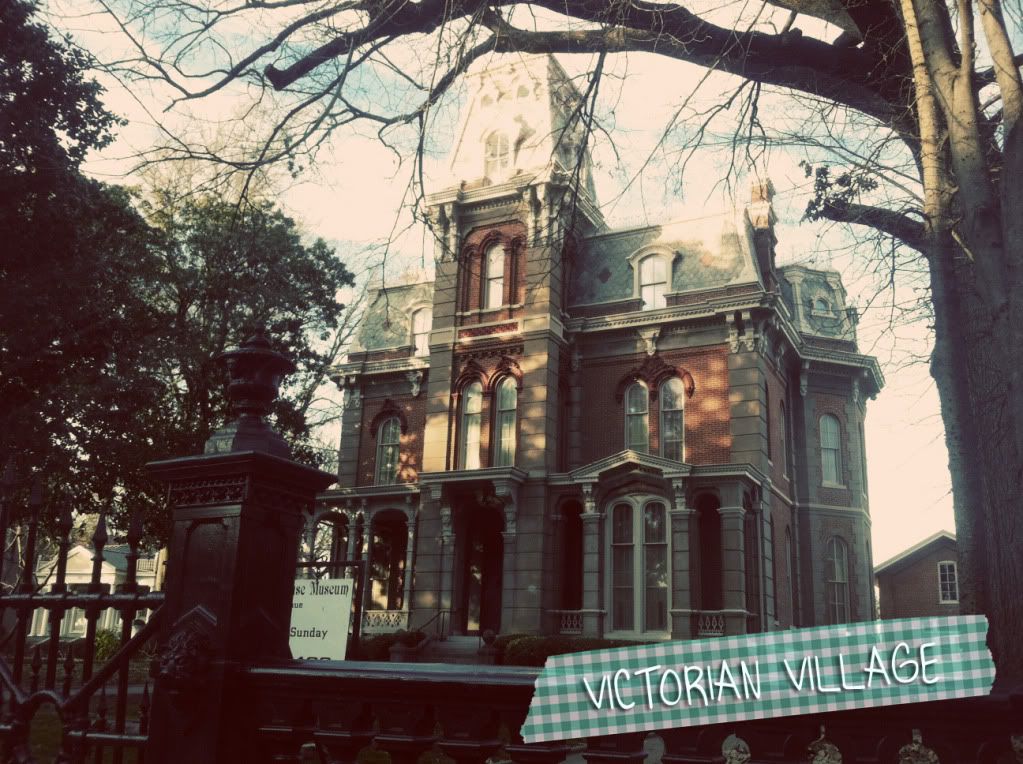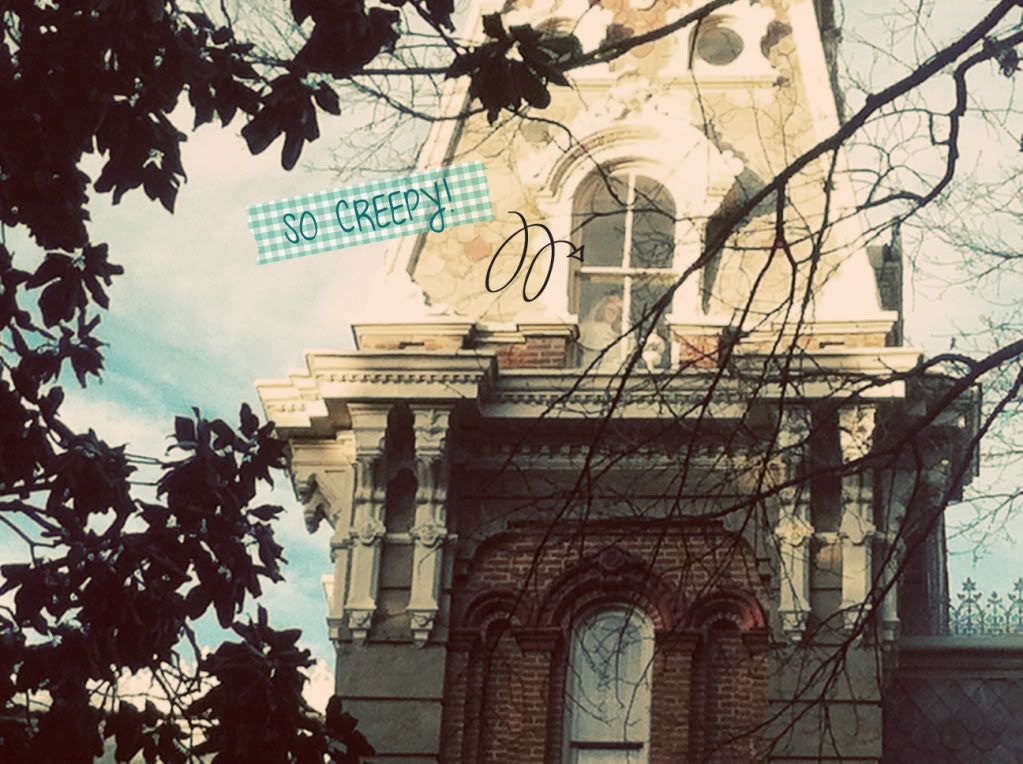 I never knew Victorian Village existed until this weekend. There's a road of these gorgeous Victorian houses right near downtown Memphis. Nobody lives in them, but you can tour them. As we were driving by we noticed the super creepy statue in the attic of one of the houses. Why would anyone do this?! It's so scary!!
The house with the creepy statue? Yeah, I looked there to have our wedding reception. It's the Woodruff-Fontaine house. We ended up going in a different direction with our wedding (and not because of the creepy statue)... but man that house is gorgeous.
It's hard to miss the giant pyramid on the banks of the Mississippi river. Before the city built FedEx Forum, the Pyramid was the home of the Grizzlies and the Memphis Tigers. It symbolizes Memphis' ancient Egyptian roots. Today, it is sadly just sitting there empty. They have decided to put a giant Bass Pro Shop there sometime in the future. That will be interesting.
Yes!! There WILL be a Bass Pro Shop!! It's set to open sometime this year. I sounded so skeptical then haha I'm actually pretty excited about it now. Also, that Ramsses statue isn't there anymore! You can now find it on the University of Memphis campus.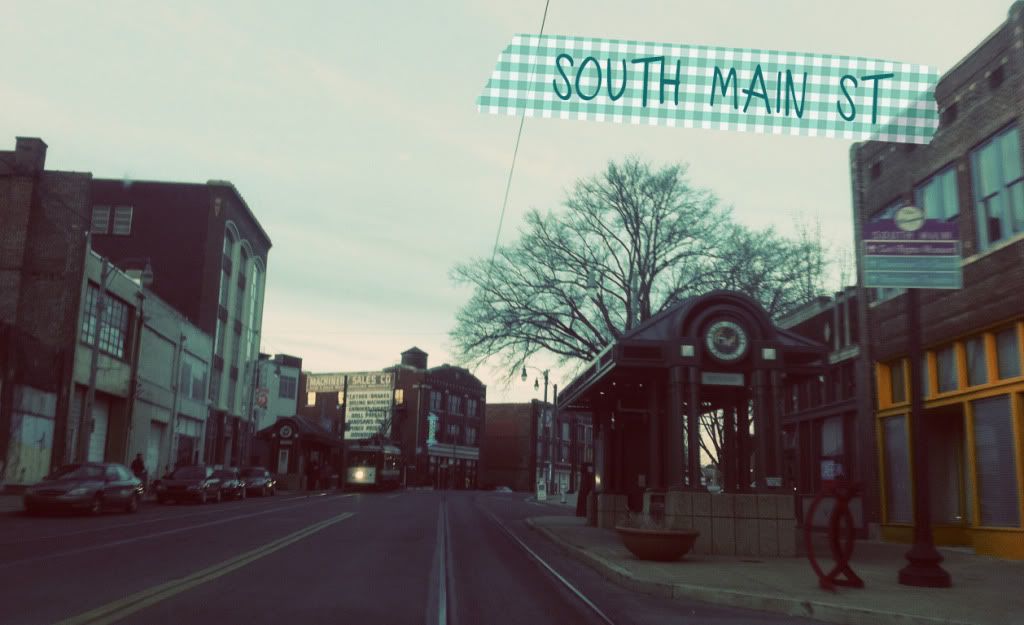 South Main is one of my favorite parts of downtown Memphis. The buildings have clearly been there for forever, it's right on the trolley line, and there are cute little boutiques and restaurants on every corner. If I was ever going to live downtown, this is where I'd like to be. I'd live in an old loft apartment with exposed brick walls. I'd walk to the Memphis farmers market on Saturday and take the trolley to go downtown.
You guys, I think I can predict the future. Or I just really know what I want. I had said that I wanted to live on South Main in an old loft with exposed brink walls... want to guess where I live now?? South Main is STILL one of my favorite parts of downtown... I might even say it IS my favorite part).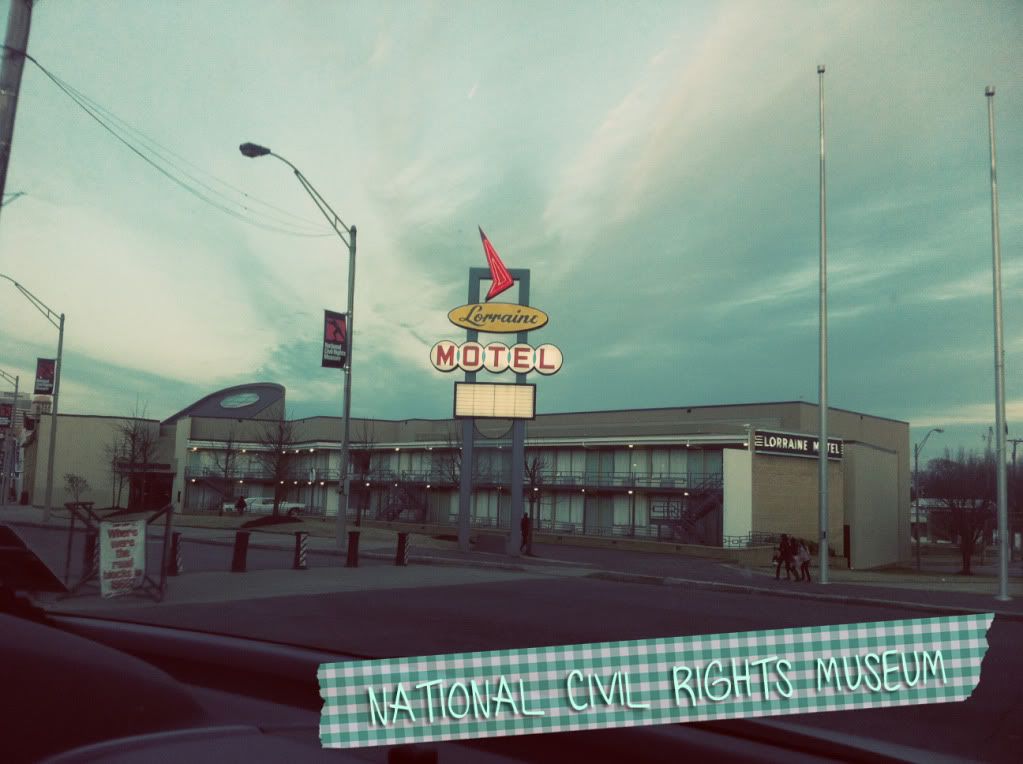 South Main is also where the National Civil Rights Museum is located. I talked a little about this on
Martin Luther King Day
. Such a huge part of American history stuck smack dab in the middle of town.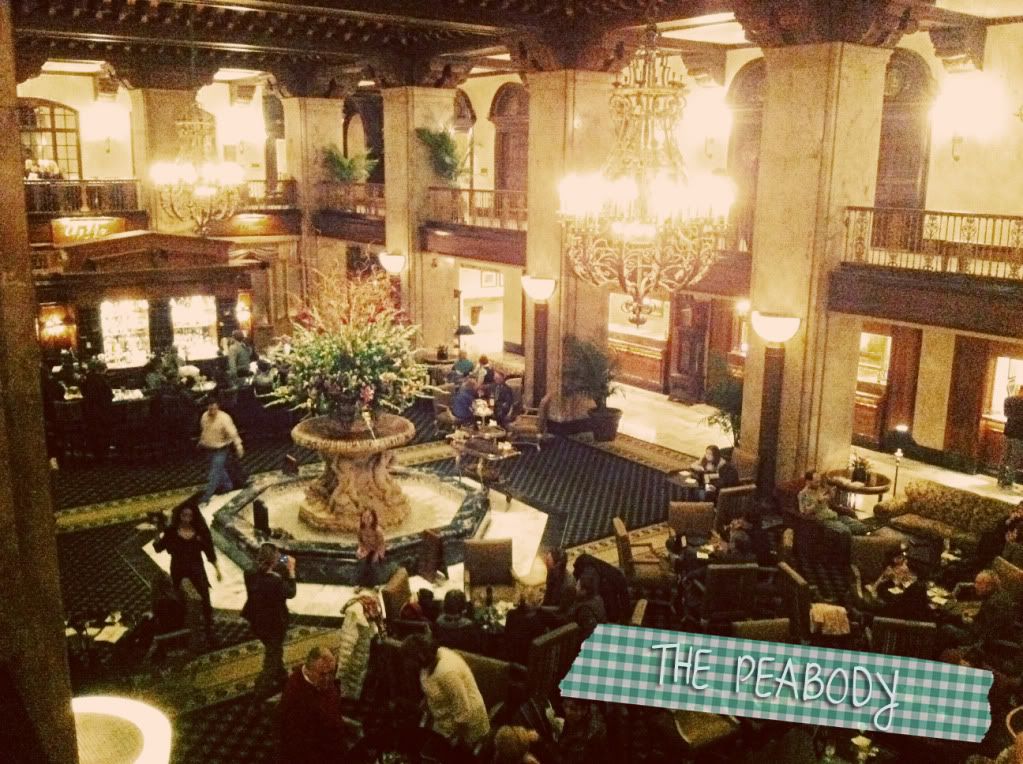 It started getting so cold as the sun went down so we went to the Peabody Hotel. This world famous hotel is well know for the ducks that live there. They march every morning to the fountain in the middle of the lobby where they splash and play all day until they waddle back into the elevator at the end of the day. It's a pretty cute thing to see.
The Peabody is so special to us now!! This was where we got married.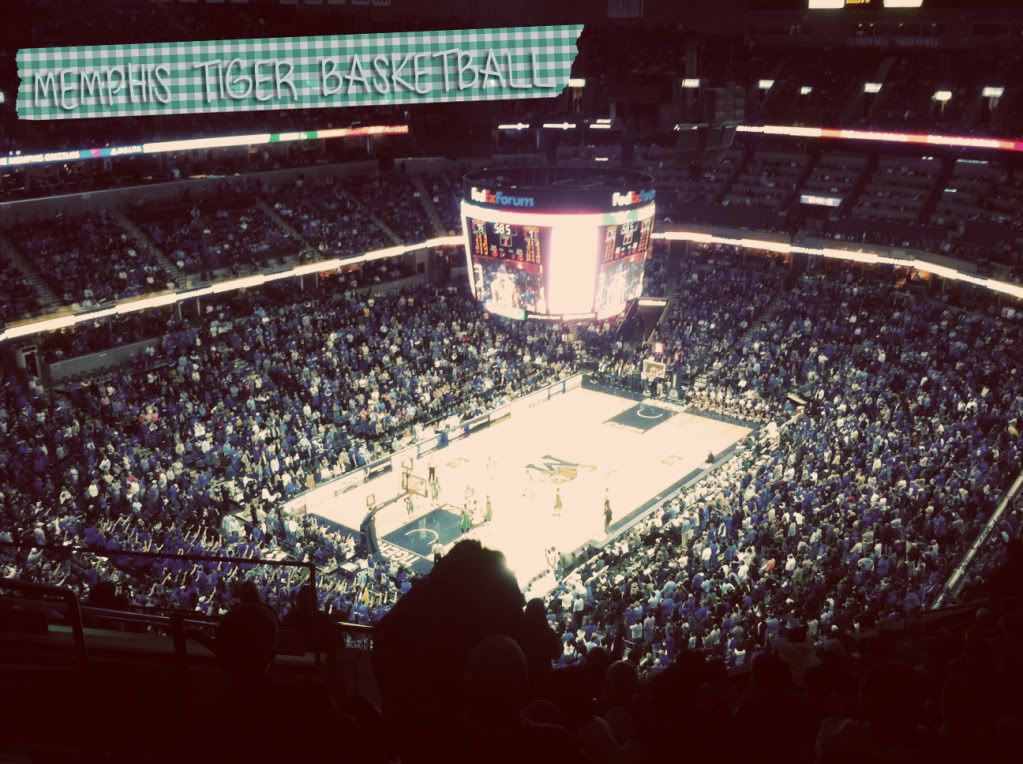 And of course, a day in Memphis, or a day with Alyssa and Jeremy, wouldn't be complete without some sort of Memphis Tiger sporting event. The Tigers played Marshall and it was a nail biter. The refs were a little whistle happy and called a whopping 64 fouls throughout the whole game. The Tigers ended with a victory so we left happy. It was a great way to end our "I love Memphis" Saturday.
The Forum looks a little more empty these days during Memphis basketball games. That makes me sad. Our seats haven't improved though.... hah.
Well, there you have it! I learned that alot has changed in Memphis in a few years. The city is constantly growing and improving and I fall more in love with it everyday... and with my tour guide who still loves exploring this city with me.